the THAT'S BANANA(LEAVE)S! luxe inflatable pool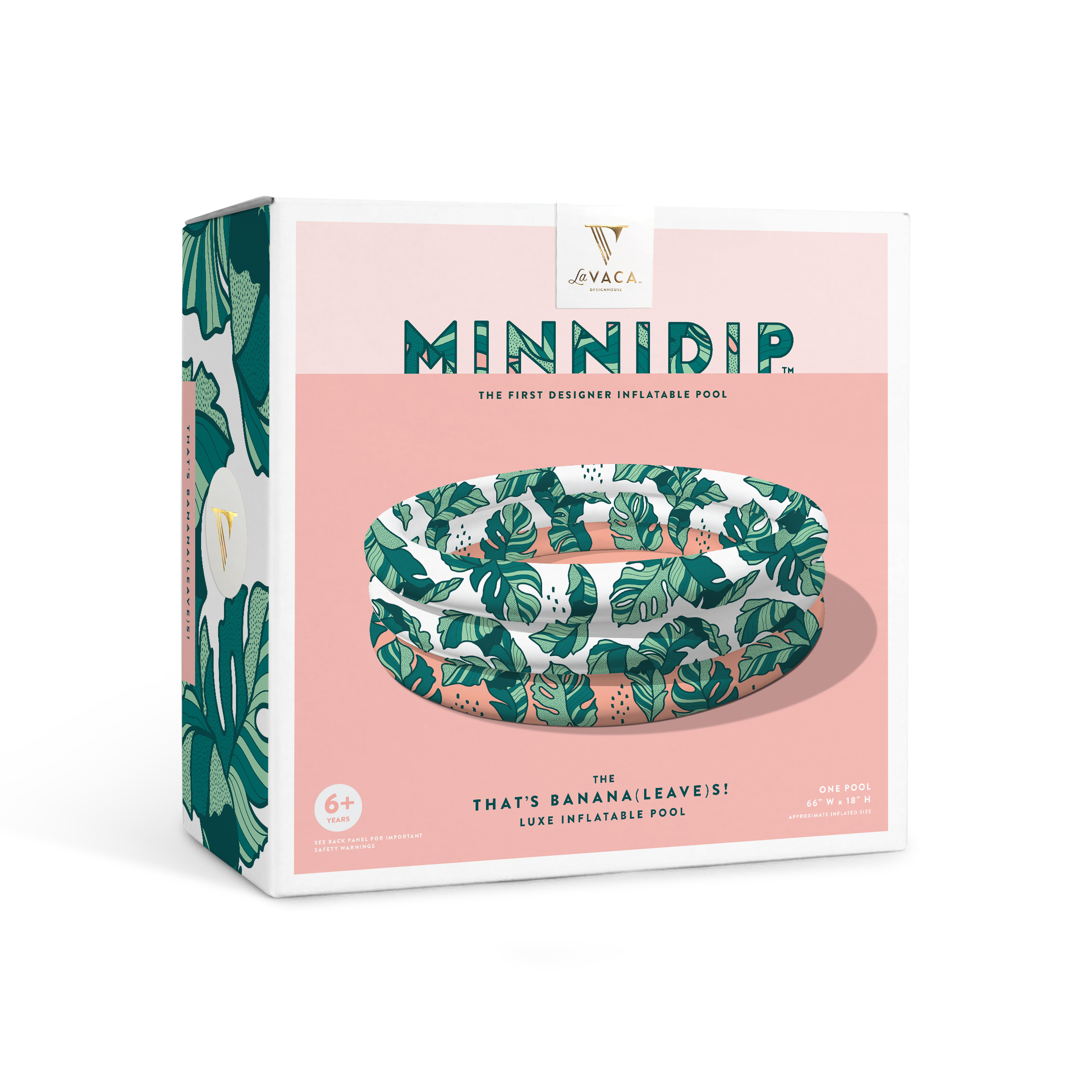 the THAT'S BANANA(LEAVE)S! luxe inflatable pool
The THAT'S BANANA(LEAVE)S! Luxe Inflatable Pool will bring tropic vibes wherever you dip... backyards, patios, and rooftops. You name it! Just bust out your pineapple tumblers and feel the palm breeze. At 5.5 feet wide and 1.5 feet tall, you can go minnidipping with your favorite person or favorite float! Elevate your summer fun... just add water!
66" (5.5 ft) wide in diameter and 18" high
Designed in Chicago by LA VACA
OUT OF STOCK! FILL IN FORM BELOW TO BE NOTIFIED WHEN THEY'RE BACK IN STOCK NEXT SEASON!
sold out
THE THAT'S BANANA(LEAVE)S! MINNIDIP IS OUT OF STOCK FOR THE SUMMER!
SIGN UP TO BE NOTIFIED WHEN MORE BECOME AVAILABLE NEXT SEASON!
DETAILS
• Lush green palm leaf pattern covering vibrant peachy pink and bright white background
• Pattern printed on outer and inner wall
• Peachy pink color continues onto bottom panel
FEATURES
• Non-toxic 6P Free PVC material (free of the 6 Phthalates identified as toxins: NO BBP, DBP, DEHP, DIDP, DNOP, OR DINP)
• Ultra durable soft touch vinyL
• Super heavyweight 0.40mm K80 PVC (double the thickness of standard inflatable pool)
• Wide air valve for easy inflate and quick deflate. You can even inflate with a hairdryer set to cool or an air mattress pump!
• Drain plug for easy water release
• 90 day defect warranty from manufacturer included
• Repair patch included
• Approx. water capacity: 125 gals of water (maximum water depth below top ring)
PACKAGING
• box dimensions: 13.5" x 13.5" x 6"
• weight: 12 pounds